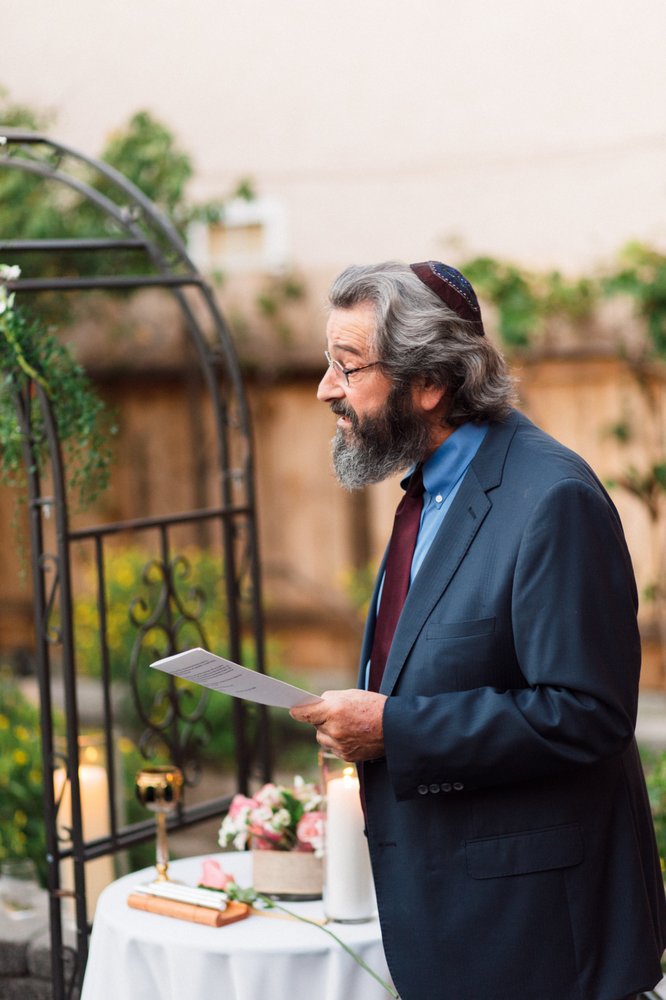 Most Rabbis are more about the religion rather than the Relationship. Lots of Rabbis will fit the couple into the, "Jewish Wedding Box", while I want to focus on the couple and the belief system that makes YOUR relationship work.
I could tell you about my upbringing, I could tell you about my favorite foods and what I like to do when I am not officiating but, I think these reviews below might do a better job of explaining who I am!
Welcome to Weddings With Spirit!
For over twenty years, I have performed Jewish, interfaith, non-denominational, alternative, and LGBTQ wedding
ceremonies. Interfaith wedding ceremonies can be a very challenging process. Many of today's interfaith couples desire to participate in a more spiritual rather than religious ceremony. I honor all faiths and all wedding traditions. Searching for a rabbi? How am I different than others? Most rabbis are more about the religion rather than the relationship and will fit the couple into the "Jewish Wedding Model." I want to focus on the couple and the belief system that makes their relationship work.
Though I live in Southern California, I will travel to the geographic location you request to officiate your wedding ceremony.
Destination weddings are one of my specialities and I have officiated at weddings throughout the world. I've married couples in Mexico, Japan, Ecuador, Guatemala, Canada, Hawaii, New York, Louisiana, Michigan, Arizona, Illinois, Northern California and the bay area, Big Sur, on yachts and at coastal and mountain retreats. The counties and cities in my local southern California area include Los Angeles, Orange, Ventura, San Diego and Riverside counties and countless venues in Encino, Studio City, Burbank, Glendale, Pasadena, Beverly Hills, Santa Monica, Hollywood, Marina Del Ray, Ventura, Santa Barbara, Camarillo, San Clemente, Costa Mesa, Newport Beach, Laguna Beach, Mission Viejo, Rancho Santa Margarita, San Diego, Oceanside, La Jolla, Temecula, Palm Springs, and Rancho Mirage.
I have officiated at many theme weddings and I am always happy to help with creative suggestions that have been successful in the past.
With all that I have to offer couples, probably the most noted and written about of my attributes are that I am "warm, caring, funny, inclusive, accessible and professional." I truly love what I do and it is evident in all my wedding ceremonies. And, no matter when I am asked which is my favorite or most important wedding, I will always answer, "The one I am working on right now!" Interfaith marriage, non‐denominational weddings, alternative weddings, LGBT weddings, wedding officiant, Rabbi Barry, Southern California wedding officiant.